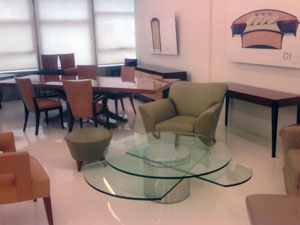 It is a popular misconception that poured flooring is suitable for commercial and institutional use only. Ignoring this option simply because this form of flooring is generally used in businesses, factories, and other institutions does not make sense. Read ahead for an overview of the advantages of opting for such a floor in your home.
For starters, this flooring system is not inferior to other solutions in terms of aesthetics, appearance, design, and styling. A functional and utilitarian look may be adequate for businesses and factories. However, the flooring you choose for your home often has a huge impact on the overall decor. This flooring system can be modified and customized to match your preferences. In fact, as compared to conventional flooring solutions, this flooring option offers a lot more options and choices.
Secondly, poured flooring is an ideal choice as far as cleanliness and hygiene are concerned. Such a floor does not allow dust, dirt, moisture, or microorganisms to accumulate under the surface. If you have young kids or pets, then choosing this option over conventional flooring solutions will help you avoid numerous health and hygiene risks. A poured floor is easier to clean, which makes it ideal if you juggle a career along with your home responsibilities.
Thirdly, this flooring solution is not very expensive as compared to conventional options. If you are working on a tight budget, then opting for such a floor is probably the best way to get the perfect look without breaking the bank.
Combining multiple designs and colors, incorporating different textures, and having designs, shapes, and even images as a part of the floor can be done without spending a lot of money in the process. Such customizations will cost quite a lot of money if you opt for conventional flooring systems.
With so many advantages and benefits, you would be committing a very big mistake by ignoring this flooring option. Compare service providers like Hoffman Floor Covering Corporation and combine their suggestions and tips with online research so that you have all the necessary details and information in hand before taking a final decision.