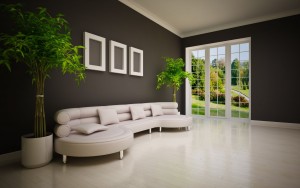 Getting just the perfect look for your deck with the use of travertine pavers is one of the specialized services provided by Stone-Mart. With a huge inventory and outstanding quality in all their marble and travertine products, it is no wonder this company is one of the top producers and suppliers in the country.
When considering the right type of pavers, especially if you have selected travertine as your natural stone material, you will be able to create a unique look or theme to your deck or pool area.
Mediterranean Relaxation
When we think of the Mediterranean style, we think of the warm and inviting colors. Think of the darker tans, the rich grays with lots of colors and even those hints of green in the patterns.
We also like the idea of a unique shape to the pool. Rounded edges and a slightly raised whirlpool or hot tub area can match nicely with arches and natural stone on the house as well as for the walkways.
Spanish Style
The cool colors of tans, light browns, golds and chocolate browns are a great way to really accentuate a Spanish style of backyard. These colors pair nicely with terra cotta planters, ornate wrought iron accessories and perhaps even natural stone raised beds.
Add to this some bright flowers in pots, a chimenea, and some brightly patterned deck chairs, and you have the perfect oasis for relaxing after a busy day at the office. The tumbled travertine pavers will have a great rustic look which is a perfect match for both this and the Mediterranean look.
Modern and Sleek
For a modern look consider a light, cool color with a minimal patterning or vein through the paver. White, ivory, cream and the Roman Blend is a modern look to a classic paver style.
We also like the idea of using different styles of pavers in the same color to create a monochromatic pattern through the deck area. This can be designed to complement or accent the shape of the pool or different focus areas on the pool deck.
Classic and Upscale
For a very classic, upscale and even elegant look for a family who enjoys more formal events by the pool the travertine pavers are excellent options. These can be selected in a neutral color or perhaps in a more antique look or country classic look which will really make a unique statement.
Whichever style you choose we know you will love your travertine deck. Just talk to the professionals at Stone-Mart and get started with your pool design project.