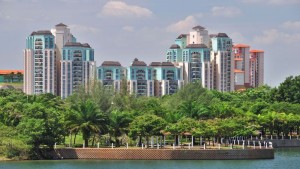 Looking for a new apartment or property to move into is often very exciting, but at the same time, finding a perfect one is very hectic.. A perfect property is the one that not only fulfills your needs but is equally livable. Here are the features to look in monthly rentals in Chula Vista when renting a property there.
Determine the Budget
California is one of the most livable places in US and finding a home in Chula Vista can be equally exhaustive since there are less vacant properties due to ideal neighborhood, low monthly rents and pleasant and appealing lifestyle. Monthly rentals in Chula Vista for 1 to 2 bedrooms start from $1050 and above. Furnished apartments are a little expensive and start from $1500 and go above. Due to strict property laws in California, almost all homes in Chula Vista are sold out in perfect condition. Determine your budget before visiting the property. Homes in downtown and city center are more expensive than those closer to neighborhoods.
Focus Your Priorities
Some people admire civil lifestyle and busy roads. For them, Eastern Chula Vista or EastLake is a great place to live. But if you are looking for more walking trails and frequent visits to the beach then Western Chula Vista is more suitable for you. With local coffee shops, nightspots and amazing restaurants, entire Chula Vista offers you quick access to grocery stores and food hubs. Just a 15 minute walking distance can help you differentiate between urban and communal lives.
Energy-Efficient Appliances and Open-Floor Plan
Open floor plan refers to providing more open space to the renters. In open floor planned houses, the rooms look bigger and wider which may be deceptive sometimes. Make sure to measure the actual sizes of rooms when renting a property.
With clear bright light and almost no freezing temperatures throughout the year, a majority of the homes in Chula Vista have been upgraded with energy-efficient strategies. These are very helpful in cutting the monthly energy bills and reducing your expenses. You can easily find an energy-efficient home here therefore make sure to research the location properly before finalizing one.
Parking
Most often, two types of parking are provided to the renters in Chula Vista. First one is in-house parking and second one is joint on-street parking. Some landlords may also offer you off-street parking which is unfavorable for you and unsecure for your vehicle. When choosing monthly rentals in Chula Vista, make sure to select one with in-house parking.
Storage Space
You can easily find an upgraded kitchen and bathroom in Chula Vista. Most of the homes also have compact and extra storage systems. These include compact powder rooms and customized closets. Finding one according to your needs should not be a big deal in this lively place.
Apart from the aforementioned features, open air balcony is also a common trend in monthly rentals in Chula Vista which helps you improve your lifestyle and serve you with more Vitamin D. It is a feature not to be missed by anyone. So what's your plan? Get more information here.