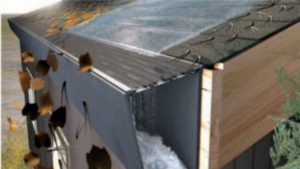 A bathroom remodel can improve your home. Here are a few reasons you might want to entertain the thought of hiring a bathroom remodeling firm:
You have little room
If your bathroom isn't roomy enough for you or is too crowded, a remodel can easily give you the space you need. Break down a wall or two or talk to an experienced remodeling expert on how to expand your space. You'll finally have enough room for a bathtub where you could take a long, indulgent bath the way you've always wanted to.
You have outdated fixtures
On the other hand, if your bathtub, sink, toilet and other fixtures are so outmoded that it seems like the room is in a time warp stuck in the 90s, then you have more than enough reasons to hire a bathroom remodeling service to give your space the makeover it needs.
You've got enough for your budget
Elle Décor says the average person shells out about $11,000 for a bathroom renovation project. Make sure you have at least that much—or more—before you hire a remodeling service. However, costs will depend on how extensive the remodel is going to be. If you already updated the fixtures in your bathroom and simply want minor cosmetic changes, you'll probably spend less than the average.
You've found the right team
Hiring bad contractors can lead to a lot of unnecessary costs, stress and heartache. That's why it's wise never to rush through the selection process. Once you've found the right firm, though, you can look forward to your remodeling project as it starts to get off the ground. Be sure to hire a firm that's on the same page as you in terms of style and values. For instance, do they cut corners? Do they go for cheap materials or quality and long-lasting ones? Find out before you sign up with them.
For more on bathroom remodeling contractors, contact Best Choice Home Crafters at (000) 000-0000. You can follow them on Twitter for latest news and updates!