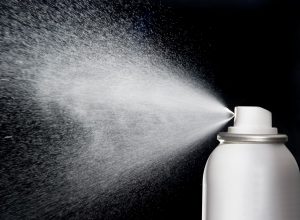 The summer is officially upon us here in Maryland, and that means that all the little critters are out and about. To keep all the pests in check this summer in your commercial facility, we have a few tips that you can try. Don't forget that a regular commercial pest control routine is the best way to prevent pests from showing up on your property!
Inspect the Landscaping
The first thing you can do yourself takes a look at the landscaping around your property. Is there vegetation growing up around the building? Any kind of vegetation should be at least three feet away from the foundation of your building, including decorative plants. Keep the grass cut, the tree limbs pruned back, and fix any areas where water is standing in the property.
Pay Attention to Incoming Shipments
If you get shipments of organic material of any kind – food, fabrics, and so on – be sure to inspect them closely before you put them on the shelves. Summer means that many pests are breeding and hatching much faster than usual. Goods that left a facility seemingly pest-free could be infested by the time they arrive at the location. Be sure you are inspecting raw materials for any signs of pests.
Crack Down on Sanitation
Another thing you can do to add to your commercial pest control this summer is to get very serious about sanitation. Ants are very attracted to sugar, and anything with syrups or naturally sweet ingredients. Commercial locations with sweet food products, chemical products that have a sweet taste, and so on, should be sure to update the sanitation procedures at the facility during the summer. Keep products and ingredients stored in very tightly sealed containers and be sure to consistently deep clean any cooking or preparation equipment to remove traces of food. You'd be surprised what types of foods have sugar in them – processed meats like lunchmeat can attract ants due to the sugar content!
Schedule Your Regular Pest Control
At Viking Pest, we recommend that all our commercial clients in Maryland have a regular pest control routine scheduled to prevent pests from entering the facility in the first place. A spray barrier around the facility only works until the chemicals wear off, and pests that are eradicated once may have already laid eggs that will hatch later. This is why regular commercial pest control is key.