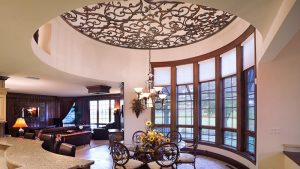 Installing new windows in your house is not a simple process. There are many different options that you need to take into consideration if you want to replace the windows in your house. With so many unique window styles now available for you to choose from, it can be difficult to make a selection accordingly. The exterior windows in your house play a very important role in the overall aesthetics of the place, so you have to take your time when making your decision. If you want custom windows for your house, you might want to consider hiring a window designer in Bradenton & Sarasota, FL. Here are just a few reasons why you should consider hiring a designer for new windows in your house.
Unique and Customized Designs
One of the main reasons why you should hire a window designer is because they will come up with unique designs for the windows that actually improve the aesthetic appeal of your house. When you hire a designer, they will first visit your property and take relevant measurements. This will give them a better idea about the kind of windows that will complement the aesthetic appeal of the house. If you don't like the conventional window designs that are available in the market, you can go for a replacement.
Installing Window Coverings
The window designer will not just come up with a stylish design for the windows, but they will also install stylish coverings on the windows. The designers will show you a variety of blinds and show you several options. It's recommended that you choose high quality blinds of windows that are going to last you a long while and don't require a lot of maintenance. These are a few reasons why you should choose a reliable designer for the windows.