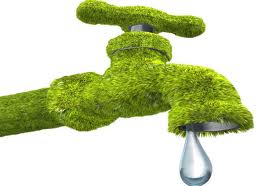 A plumber is a service professional few households could do without. A qualified professional can provide a wide range of services from drain cleaning, to repair and installation of toilets, faucets and garbage disposals etc. plumbing is of major importance to the health and safety of a household and a community in general. As a plumber connects the household to clean potable water supply and also organizes the removal of sewerage and waste from the home, the use of inferior plumbing materials or incompetent handling of a plumbing project can result in disastrous health consequences. Only qualified, licensed and insured professionals should be hired for a plumbing project. Employing uninsured professionals can result in financial consequences to you if your poorly managed plumbing project causes health hazards to the community or injury during the job.
Garbage disposal is one of those necessary appliances that only a professional plumber should install. Proper installation would ensure consistent and effective operation without bother. Installation of such a device would need to take into consideration a number of associated factors like water lines, drainage and electricity connections. A professionally trained plumber would be able to install a new device without much hassle and disruption to your daily routine.
Nowadays many companies and service providers are very conscious about using eco-friendly techniques and technologies. If you are an environmentally conscious consumer who would like to reduce your carbon footprint, you should try using and installing devices that consume less energy and use less water. Tankless water heaters use much less energy and can provide an endless supply of hot water without burning up too much fuel. Some shower installations, faucets and toilets use less water. While purchasing new devices, ask the distributor how eco-friendly the product is.
Installing your own water filtration unit is a good way to protect your family from water borne illnesses and also prevent environmental damage. Think of the number of plastic water bottles you throw out every year. If you used filtered tap water for drinking, washing and bathing, you would minimize the risk of infection from water borne microbes and also drastically reduce the amount of plastic your family consumed. Some plumbers offer free water audit to evaluate the amount of water that is going to waste in your home each year. You can also have the water analyzed for chemicals and impurities and recommendations to remedy them. If you are serious about improving your health and reducing wastage, consult your plumber. Newport Beach residents can consult local professionals for eco-friendly services.