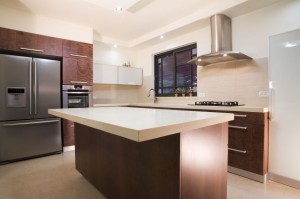 Two of the most sought after home improvement projects that also produce the greatest satisfaction and resale value for homeowners and property managers is the remodeling or upgrading of a kitchen or bathrooms. Available on the market for the capable do-it-yourselfer, handyman, and contractor are the beautiful and well-made Rta Cabinets. Ready to assembly cabinetry saves time and money while offering the quality expected for all cabinetry needs. The array of cabinet styles and designs as well as the types of wood materials used allows the people with even the most discerning of tastes to find exactly what they desire.
With the best pricing available on the market, there is no reason for anyone to want to just reface their current cabinetry when they can completely replace them for a newer look, better product, and quality craftsmanship of these cabinets.
The cost of custom cabinetry is too exorbitant for most homeowners to absorb. When you are remodeling your kitchen or bathroom, there is more than the cabinetry to consider. When you can control the costs with quality products and make your home improvement dollars go further, the homeowner gets more enjoyment out of the entire remodel or upgrading project.
There is no reason anymore to look at old, out-dated, or poorly made cabinets when you can get beautiful and well made cabinets for your kitchen or bath. Ready to assembly cabinets are not new to the construction industry, but the quality of Rta cabinetry has improved overtime. Most are constructed with solid wood doors and drawer faces supported by plywood construction for the boxes and shelving. You can choose whether the drawer slides are side mount or undermount, and whether the door hinges are concealed or exposed.
Glazes and stains from the white washes to the dark walnuts and cherries entice the imaginations of every homeowner as they dare to imagine their beautiful new kitchen or bath. Door and drawer designs with raised panels and moulding, shaker style, or roman arched are some of the patterns available in ready to assemble cabinetry. Imagine your redesigned, remodeled, and redecorated kitchen and bathroom today and see it in your home tomorrow with the RTA cabinetry.