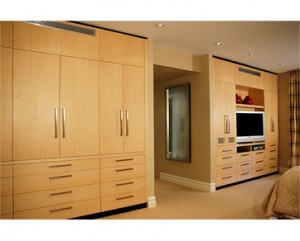 Working from home can be a huge advantage to many people, and it's important that you have a comfortable and functioning office to do your business from. Thus, when it comes to decorating and furnishing your NYC Home Office, keep in mind a few things as you shop around.
Besides providing the office with furniture, remember to also mind the walls and the floor. The difference between another boring cubicle and a home office that feels alive is what can be found on the walls. Consider hiring a contractor -; or doing it yourself -; to apply a fresh coat of paint onto the walls of your office. You can also hang up prints, framed portraits, posters, and other interesting items. Be sure to pay attention to the bottom as well. You can either bring in a rug, or hire a company to install some new carpet or hardwood floors.
One of the main pieces of furniture in a home office is the chair. If you're going to be spending a lot of time in the office, choose a chair that you can feel comfortable doing work in. Visit a few furniture stores, and make sure that you find an office chair that is adjustable, reclining, has armrests and wheels, and can support your body well. Of course, it's also important to find something that looks good and matches with the rest of the room, but make sure you prioritize and choose comfort over form first. The same goes with the desk; make sure you find a sturdy one that fits well with the room, but that you also feel comfortable sitting at and doing work on.
When choosing furniture, it's also important that you select pieces that have storage in them. To promote efficiency, find desks and shelves with drawers so you can store all of your supplies and file your paperwork away.
And finally, don't forget to consider what type of lighting you want in your home office. Shop around at different furniture outlets to pick out desk lamps in addition to overhead lighting. It's important that you have sufficient lighting to work in, especially at night, to avoid straining your eyes and tiring youself out.