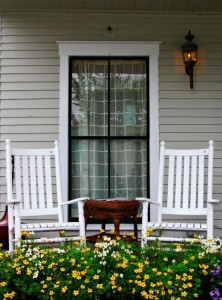 One great way to get your kids outside to play is to provide them with kids play tents. While you could make your own tent with blankets and rope, specially made kids play tents are more colorful, fun, and durable. There are a few different types of tents that you can get for your children to enjoy the outdoors.
Tents
Tents come in a variety of shapes and all come in child sizes. Most are no more than five or six feet in length, width, and height. The most basic tents are dome tents that look like small camping tents, but with bright colors. The entrance to tent might only be a small hole to crawl through. Larger tents might look like a castle complete with a tall tower or two and waving flags. Your kids can pretend to be knights and princesses.
Gazebos
Gazebos are tents with mesh sides so you can see inside and outside. Garden gazebos are often used by families for picnics and relaxing outside. A child-sized gazebo is fun for kids to play inside to get away from the sun and bugs. You can place a table inside for games and crafts, or even let them sit outside for lunch. The gazebos come in fun colors for boys and girls and have a waving flag at the top to look like a castle tower.
Tunnels
Children's play tunnels take tents to a whole new fun level. Kids crawl through the tunnels from one end to the other. Some tunnels are designed to look like a caterpillar complete a caterpillar face at one end that moves to let the child in or out of the tunnel. For something more detailed, you can get a tent that has a tunnel built into one side. The tunnel is the entrance and exit to the tent instead of simple door or hole. For an even more fun experience, you can get a tent with a tunnel that connects to another small room.
Playing outside is good for kids, but the sun and bugs make things uncomfortable. Play tents get kids outside, but away from the nasty sun and bugs. They will spend hours outside and away from the TV.