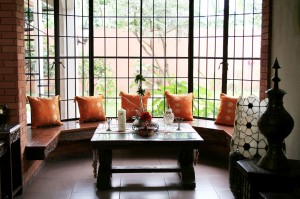 There are endless options for creating attractive kitchen counter tops in Florida that are also practical and affordable. The materials that are used for kitchen counter tops can be put into categories; the most popular materials include wood, stone, laminate and other synthetics. Solid wood counter tops are usually hardwood such as maple or oak, these woods are resistant to damage as well as resistant to rotting and are far from inexpensive. Solid stone counter tops in Florida are also expensive, the most expensive being granite but other stone materials that can be used include soapstone, marble, slate and limestone. By far, the most popular material for a kitchen counter top is laminate, it is inexpensive and easy to install.
A laminate counter top is essentially a sheet of plastic material that is bonded to a substrate, usually plywood or particle board. These laminated countertops are relatively inexpensive although they are not as durable as solid wood or stone, they can be damaged if a hot pan is set directly on it and certain liquids can leave a stain. Laminate counter tops are relatively easy to install, however if there is not an excellent bond between the plastic surface and the substrate there is a possibility that the finished counter will have bubbles or it may peel. Laminates are not as attractive as other materials and they often go out of style quickly but as there is the possibility of damage they may have to be replaced periodically so this is usually not an issue to contend with.
Granite and to a lesser degree marble are popular options, especially for high end custom kitchens. These materials are exceptionally beautiful but they are heavy and in many cases the cabinet carcasses will have to be reinforced to carry the weight. Granite is extremely easy to maintain but his is not the case with marble. Because marble is a reasonably soft material it can easily stain and chip.
Many people are turning to wood for their kitchen counter tops in Florida. Bamboo is naturally antibacterial as well as being extremely attractive. Although the homeowner can cut directly on the wooden surface this may cause cuts and gouges, some people like this as it adds a certain patina to the top over time, somewhat like an old butcher block. Other popular hardwood for kitchen counter tops are maple, oak and mahogany, all very beautiful woods which can highlight the cabinetry.
The choice of kitchen counter tops in Florida is quite diverse. Stone, hardwood and laminate tops are all available from Genesis Cabinetry when you are installing custom or stock cabinets. Click here to find kitchen counter tops.