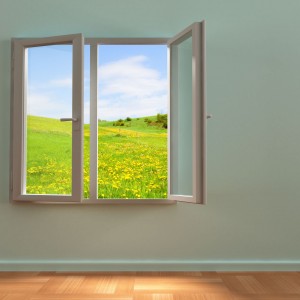 Wolf Gordon offers a large selection of beautiful grass cloth wallcoverings in a variety of colors, patterns, and textures. These natural wallcoverings, which include jute grasscloth, sisal grasscloth, and abaca grasscloth, are environmentally friendly throughout their life cycle.
How are Grass Cloth Wallcoverings Made?
The fibers used to create grass cloth wallcoverings are rapidly renewable and harvested from a sustainable crop. They are air dried in the sun, colored with water-based vegetable dyes, and then woven by hand. They are then backed with typically chemical-free paper, which adds stability and prevents the adhesive from bleeding through the weave.
Durability
Grass cloth wallcoverings are typically delicate and should not be installed in high-traffic areas like hallways, where it might be easily torn.
The color of your grass cloth wallcovering can also be affected by prolonged exposure to humidity and sunlight. Grasscloth should never be placed in bathrooms, because the moisture can cause the water-based vegetable dyes to bleed or stain. Window treatments should also be used in rooms where grass cloth wallcoverings are hung to prevent fading.
Ease of Care
Grass cloth wallcoverings are easy to clean. They can be gently dusted or vacuumed. However, do not use water or cleaning products – the moisture will damage the water-based vegetable dyes.
Installation
Installation of grass cloth wallcoverings can be a bit tricky. Large areas should probably be left to a professional paperhanger with grasscloth experience. This is because the rolls do not come pre-pasted, and they are typically wider and, therefore, harder to manage, than regular wallcoverings. Additionally, it is practically impossible to hide the seams, so professional paperhangers will integrate them into the design. If you are determined to do it yourself, practice on a smaller application before you tackle an entire room.
Style
Grass cloth wallcoverings, which were very popular in the 1960s and 1970s, have made a comeback recently in interior design due to the beautiful texture they provide. It is also visually appealing, and adds interest, warmth, and comfort to any room. It is especially effective in rooms with little architectural detail or character.
Wolf Gordon provides a range of textures, from very refined to coarse. Because they are made from natural fibers and hand-woven, there are typically imperfections in the texture and weave, as well as variations in the color, but this uniqueness only adds to their appeal. If you want grass cloth wallcoverings but you are afraid the variations from one roll to the next might bother you, use it as an accent instead of covering the whole room. Cover one single wall or raised panel in a room to draw attention or create a focal point.
Wolf Gordon's grass cloth wallcoverings are protected by a five-year limited warranty. Order a sample online today or visit one of our showrooms.