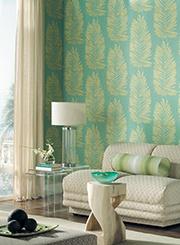 Decorating a child's bedroom is supposed to be pretty easy, right? If it's a boy, the walls are blue all the way. Cute baby blue when they're young, perhaps graduating to darker shades as they grow older. You might liven the walls up with a dinosaur stencil or two, and then action hero posters here and there as their interests change.
And for girls…
For a girl, that's a foregone conclusion too. You just slap a bit of pink paint all over the walls and wait for her to grow into a 'natural' love for fairies, princesses and everything Disney. It's bound to happen. You could change the tone down to a deeper purple as she hits her teens if you like, but many girls live with baby pink walls until the day they leave for college.
Is this the way things have to be?
Many parents would say yes, whether or not they wish there was an alternative vision for their child's bedroom. They might toy with the idea of changing things around a bit, or may go down the neutral brown and beige route if they don't know the new baby's gender. However, when the baby comes along, most people slip into the typical, out-of-a-box children's room look. Pink for girls, blue for boys.
We're here to suggest you think outside the box a little. In fact, leave the box behind altogether and think of an exciting alternative vision for your child's bedroom space.
Children's room wall-coverings can completely transform your child's bedroom from an all-too-predictable pink/blue yawnarama, into something individual and exciting. Wallpaper is not the same as you might remember it from your own childhood. Gone are the days of wood chip, garishly patterned designs and dizzy bright colors.
Today, wall-coverings are available in a wide range of patterns, textures and materials. For a children's room, the choices are almost limitless. A baby will appreciate gentle tones of lilac, blue or turquoise, and pencil sketch style designs of butterflies, soldiers or animals. A rebellious teen might like something a little more vibrant, allowing their blossoming individuality to shine through in the walls of their private space. Wall coverings are easy to put on and to remove, and entirely transform the feel of any room. It gives you the creativity to change and adapt your children's room to match their personality as they grow.
URB:
Honolulu Wall-covering Boutique is the retail division of Architectural Services Inc. They sell a stunning selection of children's room wall coverings to suit the tastes and preferences of every child.