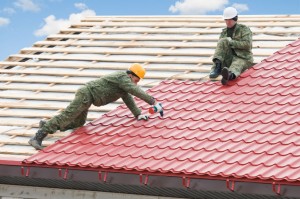 When selecting roofing material for a home or business, there are various types of material for an owner to choose from. Some roofing materials offer aesthetic appeal while others are more durable and will last longer. Two popular choices made by owners in selecting in roofing material are shingle and tile roofing. While both have their benefits, it is important that you understand the difference between the two before having a new roof installed. A certified roofer in Daytona Beach area can provide you with the information that you need to help you make the right choice for your residential or commercial property.
Difference Between the Two Roofing Materials
Shingles are one of the most popular choices when having a new roof installed. They come in various styles and numerous colors for an owner to choose from. You can select a style that will help enhance the appeal of your building. They are less expensive and provide protection during storms that create high winds. Tile roofing in Daytona Beach is quite popular to help fit the Spanish-style theme in the area. They are made from clay or cement and are usually found in warmer climate regions. Tiles do not attract the harsh heat like shingles do. Tiles help the home remain cooler to help reduce how much it will cost to cool the building during summer months. While they may be a bit more expensive, their lifespan can be 20 years longer than shingles.
Let a Trusted Roofing Company Give Your Home or Business a Modern Design
If you are looking to add aesthetic appeal or your roof needs to be replaced due to age or damage, you should consider using tile roofing on your building. The skilled team at R&K Roofing can offer you many design options when you select from the various tiles available. Their qualified contractors are dedicated to helping their clients find the right roof for their home or business at a competitive price.