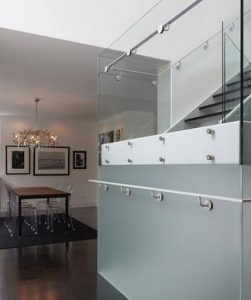 Redecorating your home gives you an exciting opportunity to give your home a look you will love for years to come. One of the final stages of any redecoration project is to find the best wall hangings for each room. Many homeowners have turned to mirrors as a way to add interest and depth to their home décor, and not just in the bathroom. Mirrors are frequently in use in almost every room of the home for various purposes. These are some tips on how to decorate with mirrors in Chicago, to help start off your home décor project right.
Tip #1: Use Large Mirrors In Small Spaces
Using a large mirror in a small space is one of the best ways to deceptively make the room appear much larger. One fantastic way to achieve this look is to place the mirror opposite a window or other bright light source. When light reflects off of the mirror, it makes the room look larger, brighter, and less cramped. To add a bit of style, opt for larger mirrors cut into fun designs. Avoid clunky or dark frames, and if possible, opt for no frame at all.
Tip #2: Experiment With Size
In some rooms, a larger mirror works best. In others, a series of smaller mirrors does the trick. Do not be afraid to experiment with shape or style. In some cases, using a number of smaller mirrors of varying sizes has a better effect than one larger mirror. In others cases, a larger mirror does a better job of opening up the space. Experimenting with style, shape, and size will add interest and appeal to your home.
#3: Install A Series Of Mirrors In Narrow Hallways
There is nothing more claustrophobic than an overly narrow hallway. Decorating these spaces is a huge challenge for many homeowners. Paintings or pictures can often make the space seem more narrow and closed off. Posters and other hangings can often look tacky, or out of place. Opting for a long, horizontal mirror can open up the hallway and make use of valuable wall space at the same time.
To learn more about decorating with mirrors in Chicago, contact Lakeview Glass Inc.