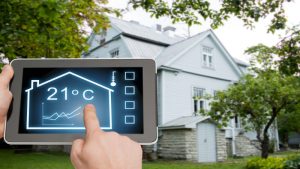 There is a right way to carry out mold remediation in Massachusetts and a wrong way! Of course, everyone wants to choose the right way. Mold remediation in Massachusetts entails more work than simply spraying some bleach on the infected area than wiping it off. Mold requires proper attention to remedy. Professional help is a necessity!
The Right Way
The right way is a process that starts with a complete mold inspection test. To completely eradicate the mold infestation, you must know where it is. Many times, property owners think that they have the problem under control because they chemically treated one area, but it may not be enough. All the infected areas must be dealt with, and chemicals do not get the job done. Here is the way remediation should be managed:
1. Complete inspection
2. Repairing the cause
3. Removing the affected materials
4. Repairing/replacing the affected materials
The inspection is a critical part of mold remediation. Mold can hide where you cannot see it. An inspection will reveal just what level of infestation you are dealing with.
Curing Not Treating
The fact is if you do not have the cause diagnosed and address the problem, the mold will be back. It is not enough to "treat" the problem, the cause must be addressed as well. The right experienced service will know how to handle the remediation and to shut down the cause. Once the mold is removed, if the cause has been taken care of, it won't be back. Removing the affected areas, repairing and replacing the material is the single best way to ensure that you are getting rid of all the mold. Work Dog Property Solutions does mold remediation right! Get mold remediation done right!