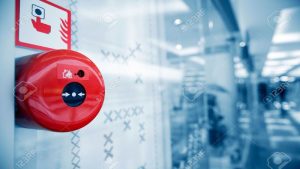 Many homeowners have a variety of valuables they wish to keep safe. You may have items such as jewelry, baseball cards, family photographs, passports, birth certificates and other documents as well. It is best that these items are out of sight to prevent theft, which is why you may want to consider safes for your home. But the safe itself isn't enough protection; you also want it to be fireproof and waterproof.
Why You Need Both
Many times, safes for the home are designed to be resistant to fire, theft, or water. However, many of them do not cover all three. If you're focused on keeping these items away from burglars and the risk of fire and flood, you'll need to consider your options carefully.
Many manufacturers are now focused on offering both fireproof (or fire-resistant) and waterproof safes options because they realize the need.
Read Descriptions
When buying online (and most people do), you'll want to read the description of the product carefully. Many times, they will mention fire resistance, which means it will protect from flames and smoke for up to an hour, depending on the brand. You should also look for submerged protection when it comes to water, such as flooding. Most manufacturers will list this information in the description, but if they don't, you may want to contact them to ask directly or try to find it in the FAQ section. The company you choose should also list other features, such as triple locks and more.
Safes for the home can help you protect necessary documents, but only if they are both waterproof and fireproof. Visit First Alert to find out more about them and their products.