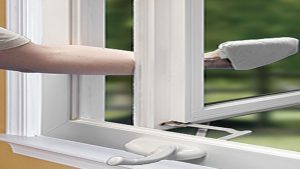 When it comes to remodeling your bathroom, there are certain aspects that are best handled by the pros. But there are some things that adventurous homeowners can do themselves with a free weekend and some elbow grease. But how do you know which projects are DIY-friendly, and when you should call in a pro? Here are a few suggestions for the most common projects involved with bathroom remodeling.
Great Projects for DIY
If you want to do a few of your bathroom remodeling projects yourself, here are a few that are great for DIY. They don't require professional knowledge, and anything you need to know can be learned by following basic instructions.
 * Updating your vanity can be done on your own, including replacing a sink and replacing the drawer fronts to the style you prefer.
 * Swapping out drawer handles, faucets, towel racks, and other accessories are easy DIY projects that any homeowner can do in just a few moments.
 * Updating the lighting is another easy DIY project that any homeowner can do with basic tools. You can replace outdated sconces or add more energy-efficient LED bulbs to make your bathroom feel more modern.
 * Paint or wallpaper application is definitely a project that homeowners can do. This is a fun way to give a small room an update in just a day or two.
Best Projects to Leave to the Pros
If you are making big structural changes that involve moving plumbing or electrical elements, it's best to call in the bathroom remodeling pros. Moving the toilet, putting in a new shower, adding new lighting fixtures, adding an exhaust fan, installing heating flooring, and replacing tile are all things that are best left to those with experience. These projects can not only require special skills, but they can also lead to big problems if they are done incorrectly. Additionally, they involve very expensive materials, and if those materials are used incorrectly, it can cost you a ton to replace them and start over.
If you are doing a bathroom remodeling project that involves some things to leave to the pros, contact us at Best Choice Home Crafters. Bathroom remodeling can add to the value of your home, make you feel pampered, and be a great way to improve your quality of life in your home.