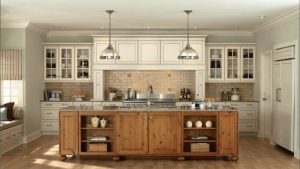 Kitchen cabinets play a very important role in the kitchen. They are used for storing kitchen equipment neatly and also play a very important role in maintaining the overall aesthetic appeal of the kitchen. There are a variety of different factors that you need to consider if you are interested in buying new cabinets for your kitchen. With so many companies now offering kitchen cabinetry in Pittsburgh, it's important for you to take a few factors into account when buying new cabinets. Here are just a few things that you should keep in mind when shopping for kitchen cabinets.
Metal or Wooden
The first important decision that you will need to make is related to the material used for the cabinets. When it comes to buying kitchen cabinetry, you will have a choice between metal or wooden cabinets. Metal cabinets will make your kitchen look very elegant and stylish, giving it a contemporary feel. On the other hand, wooden cabinets will give your kitchen a rustic, classic look. If you want to select suitable cabinets for your kitchen, you should visit us. We will take you around our showroom and help you choose the best style of cabinets for your home.
Installation
When you buy kitchen cabinets from any company, you should also ask them to factor in the costs of installing the cabinets. Kitchen cabinetry should be installed by a reputable professional using the right tools. With so many different companies now selling different kinds of cabinets, the competition has increased considerably. Most companies even provide complementary installation services to their customers, so you can take advantage of that to save money when buying new cabinets. These are a few simple tips to follow when buying new kitchen cabinets for your home.