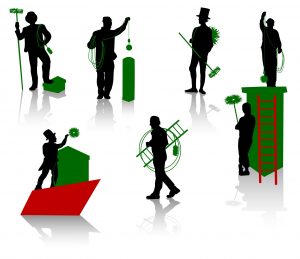 Running a successful business is all about the bottom line of getting a return on the investment. If you are a solo operator it is easier to keep track of everything but, even then, you might not want to do everything yourself. Let's say that you run your business out of a single room; can you really afford time out of your busy work schedule to keep the place clean? Wouldn't it make sense to have someone do all that for you? If you agree with that thought, you may possibly go straight out and hire someone for it – congratulations, you are now an employer.
Employer's Obligations, Employee's Rights & Legislation Issues
Employing even one person can eat quite deeply into your bottom line and not only because of the salary you will have to pay them; statutory benefits and compliance with local ordinances will add to your outgoings. Once any business starts to grow it is a natural rule that the number of employees will also increase proportional to the business's growth. Some of these new employees will become an essential part of the organization since they will be the ones bringing in essential skills and/or knowledge.
Others might be deemed to be performing essential tasks while not actually bringing in any specific values in their own right. Compare your new Vice President For Overseas Marketing with a new employee whose job is to keep the parking lot looking neat around your new prestigious entrance.
Some Functions Have To be In-House; Others Can be Outsourced
From the example above, it should be clear which function could be a candidate for outsourcing. In fact, it can pay dividends to look into outsourcing all the cleaning work for your entire premises. However, a word of caution – most cleaners do their work after everyone else has finished work and gone home. This means that they will be placed in a position of trust – not only to perform their duties under minimal supervision but also not to take advantage of being alone on your premises.
Trust Is Essential
You may be responsible with signing the contract for their services and authorizing the payments to the outsourcing agency but you might never actually see (let alone meet) any of the people performing the janitorial work. The very least that you can do is to ensure that the agency that you get them from is fully licensed, bonded and insured (just in case something goes wrong). For Office Cleaning In Naples, visit Diamond Shine Cleaning Enterprises LLC website, an example of such a company. Like us on Facebook.