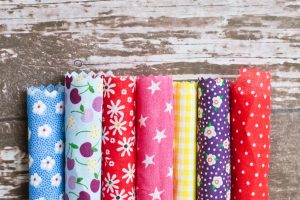 Upholstery can be used in many ways to spruce up your home's interior design. With all the different upholstery fabric colors and design choices, the possibilities are nearly endless. Here are a few clever ways to use upholstery to give your living space the makeover that it deserves.
Revitalize Couches and Chairs
Instead of replacing any old couches or upholstery chairs that you have, you can cover them in new fabric to bring them back to life. A fabric with a woven pattern can last longer than a printed one. If your living room is large, a bold pattern can add more pizzazz to your home while upholstery with a muted color may work better for a smaller living room.
Use as Wallcoverings
Upholstery fabric also works great as wallcoverings that can add new dimensions to a home setting. Placing upholstery made with natural linen or silk on walls can give your interior a calmer, earthlier feel along with an added sense of luxury. Fabric with bold patterns or bright colors are great for turning a home into a more fun and modern setting. Using upholstery to cover your walls may also be effective in insulating your home better.
Add Some Pillows
Decorative pillows that are covered with the right upholstery can be placed on couches and chairs to give your living space a more inviting feel. Pillows with striped and floral prints often work well in home settings. Pillows that are covered in brown, blue and other classic upholstery colors can also be effective in transforming the look of your interior for the better.
Using upholstery fabric the right way to redecorate your home can make a big difference in the final outcome. Upholstery gives you the power to explore many options that will let you use your creativity to come up with the best design theme.